Life is short. Work somewhere awesome.
Our Core Values
1. We are a team
We are not a single office, position, department, city, or region - we are a team! Every employee at Vacasa is critical to our success and our mission. We encourage employees to take advantage of each of our teammates' skills and talents for problem-solving - and treat other teammates with the same respect that they want to receive.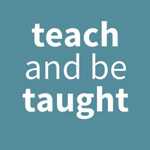 2. Teach and be taught
As we grow, both learning and teaching are critical to our team's success. Each team member should take the time to teach their co-workers how to be successful in areas in which they excel, and ask for insight from their teammates. Continually seek growth for themselves as an individual, for their role within Vacasa, and for Vacasa itself as a company.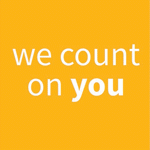 3. We count on you
Behind each positive guest experience are countless Vacasa employees that were involved in creating that result. Any missing part to our machine jeopardizes our ability to deliver. We count on each employee to be on time, to complete their tasks, and to excel in their role. Each employee's input is crucial to our success!
4. Do the right thing
Be honest, be trustworthy, be ethical - even when no one is looking.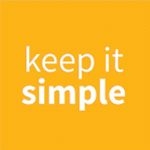 5. Keep it simple
"Vacation rentals made easy." We conduct business simply to create a consistent experience for owners, guests, and employees alike.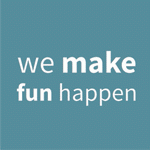 6. We make fun happen
We help create amazing memories and fun experiences for our guests and owners. Our employees carry that into the workplace to create a positive and enjoyable environment with their teams every day.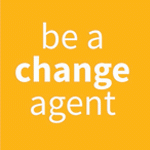 7. Be a change agent
Lots of growth requires lots of change - so embrace it! If an employee thinks a process could be easier or more efficient, they are encouraged to talk to their manager and take ownership to drive change in that area and each employee is asked to support the changes their teammates are driving in other areas.
8. Innovate always
Because "This is the way it has always been done" is never good enough. Instead, employees are encouraged to seek out new ways to improve our policies and practices - and always be open-minded to new ideas, pushing the limits, and willing to think outside the box.
How We Work
Here at Vacasa, we help travelers experience unforgettable vacations...and we look at working at Vacasa as an epic adventure of its own!
When you grow as quickly as we have been, every year (and month, and week, and OK, every day!) is an exciting one. We embrace opportunities, and have a tendency to hand out responsibilities to our employees to see how they can stretch and challenge themselves. This is a place to grow as an individual, and to be part of our collective growth as a company and a team...and so far, it's been an unbelievably rewarding journey together.
Day-to-day, we also have a lot of fun. We don't all work in the same office, of course—there's our Portland headquarters, our second office in Boise, and hundreds of amazing Vacasa teams across the country caring for homes, helping guests, and growing our business. Our local teams become very tight-knit, but we also love to gather in bigger groups at our regional Vaconferences, where our Vacasa leaders make sure that every employee understands the company's vision, our mission, and how much we appreciate every Vacaser from coast to coast!
Why Work for Vacasa?
Since our founding in 2009, Vacasa has grown from a single home in Long Beach, WA to managing thousands of homes, from beach cottages on the Oregon Coast to ski cabins in Vermont to tropical retreats in Belize—and beyond! We were ranked #9 on the Inc 500 in 2014 and continue to expand exponentially. The secret to our success? Exceptional local team members, a system that makes things easy, and a strong passion for the work we do!

Our rapid growth offers tremendous potential, and our company is committed to cultivating individual talents and skill sets. If you're looking to get out of a dead-end job, Vacasa is the place for you! Vacasa is looking to fill numerous job openings in our several growing regions.
Vacasa's success and continued growth would not be possible without our team of valued employees. Interested in becoming a key player and joining the Vacasa family? View our job openings to find a career that excites you!

Vacasa is an equal opportunity employer, and participates in eVerify. AmeriCorps, Peace Corps, and other national service alumni are encouraged to apply.
Great Benefits
Competitive salaries
401(k) with company match
Health, vision, and dental insurance
Flexible Spending Account
Flexible Lifestyle
Paid time off
Flexible and modern work environment
Casual workplace (leave those suits at home)
Growth opportunities
Flex holidays
Sweet Perks
Discounts
Smart phones
Employee referral bonus
Property referral bonus
Access to training