For me, travel and art have always gone hand in hand. Both are about inspiration and appreciation, and nothing attunes you to a new place like learning about its artistic heritage. My walls are covered with framed prints I've picked up on my adventures, which I firmly believe make the best souvenirs (they're so light and surprisingly portable!).
And while I've spent entire days happily exploring world-class museums across the globe, I've also found that some of my most memorable experiences with art have happened in more unexpected places. Here are a few of my favorite under-the-radar art destinations to find artistic inspiration.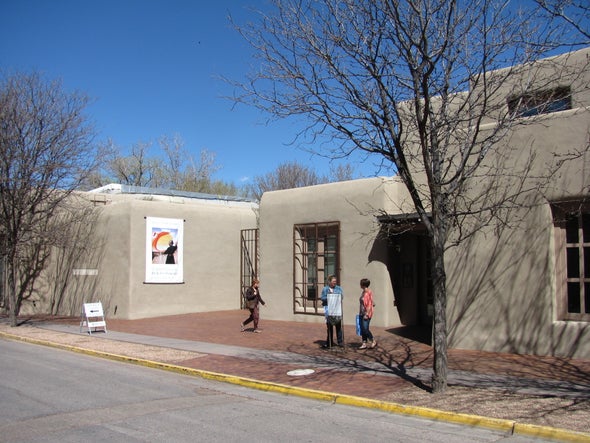 Santa Fe's Georgia O'Keeffe Museum
One example: the minimal yet excellent Georgia O'Keeffe Museum in Santa Fe. Before visiting the museum, I wasn't an O'Keeffe aficionado by any means — I only knew of her famously suggestive close-up paintings of flowers and fruit. Yet, after just an hour or so (it is a small museum), I left with an enormous appreciation of O'Keeffe and her place in the art world.
The museum not only presented a selection of her paintings and sketches, but also told the story of her life ― her career, her complicated marriage, and her deep love of the New Mexico desert ― through a short film and display of gorgeous black-and-white photographs. I had spent the previous two days feeling absolutely blown away by the beauty of Santa Fe's landscapes myself, and in that way, visiting the museum became a deeply personal experience.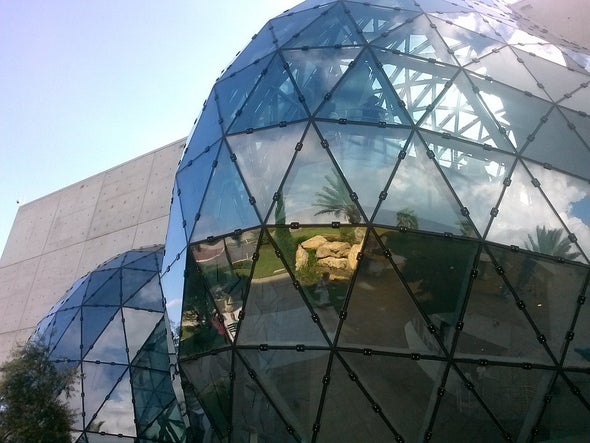 St. Petersburg's Dali Museum
When one of my Vacasa colleagues first started talking about the incredible Dali Museum in St. Petersburg, I was surprised to hear that Russia had a museum dedicated to a Spanish painter. He laughingly corrected me—actually, the most comprehensive collection of Salvador Dali paintings outside of Spain can be found in St. Petersburg, Florida. Surreal, no?
The Dali Museum is an eye-popping glass and concrete structure (it all made sense when I learned architect Yann Weymouth collaborated with I.M. Pei on the Louvre). A little out of place on the St. Petersburg waterfront, the museum is nonetheless impressive: it houses more than 2,000 works, including eight of Dali's 18 mammoth "masterworks".
Beyond its dizzying collection of modern and surrealist art, the museum carries on Dali's free spirit. Regular offerings include Sunday yoga classes, a Surreal Family Guide for young visitors, and boundary-pushing special exhibitions like the upcoming gastronomy-as-art exhibit from Spanish chef Ferran Adria (Adria's famed El Bulli restaurant is just a few miles from Dali's home). I'm ready to book my ticket!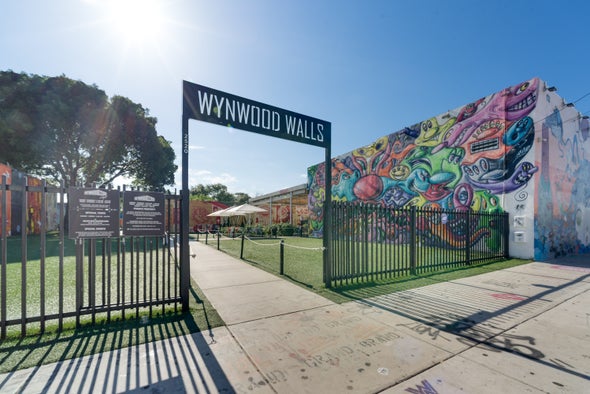 Miami's Wynwood Walls
In Miami, some of the city's most exciting and inspiring art isn't contained within a building's walls—instead, it's painted on them. The Wynwood District is a labyrinth of colorful murals and breathtaking street art, and one stroll through the former warehouse district could easily fill your Instagram feed for a month.
At the heart of the area is the Wynwood Walls. Within a well-marked gate are carefully preserved works by famous street artists including Shepard Fairey and Futura. The surrounding blocks aren't officially part of Wynwood Walls, but inspiration is contagious — street artists have taken over many nearby buildings, and the entire neighborhood has become a must-see stop for art lovers in Miami.
The most vibrant time to visit is the second Saturday of the month, when nearby galleries open their doors and food trucks gather for the recurring Art Walk. But my favorite time is early in the morning — with a coffee in hand and crowds yet to descend. It's so peaceful you'll forget you aren't in a museum. And while the annual Art Basel Miami Beach draws thousands in the first week of December, locals know the real magic happens in late November, when you can watch homegrown artists create fresh masterpieces in anticipation of the world-famous festival.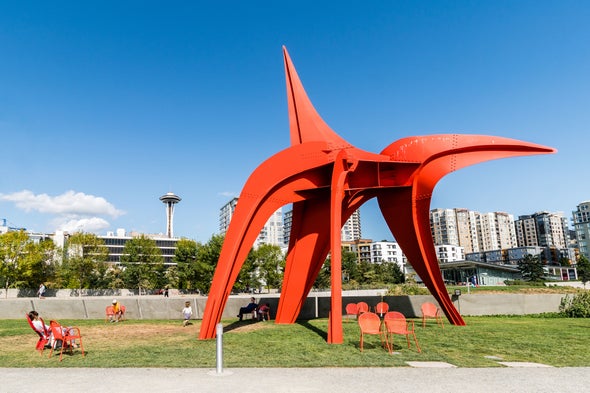 Seattle's Olympic Sculpture Park
While not necessarily an under-the-radar art destination, Seattle's Olympic Sculpture Park was an unexpected find for me. I first stumbled upon it while searching for a pleasant spot to relax in the grass with my golden retriever, Oscar. Seattle is one of my favorite cities, but its downtown is woefully short of green spaces. That's part of why the waterfront sculpture park, partner to the also-excellent Seattle Art Museum, is so wonderful. Situated on multi-tiered triangles of lush grass just north of downtown's Pike Place Market, the garden is all about contrast. Unnaturally bright-colored sculptures built of industrial steel and glass are especially striking against the blues and greens of the Puget Sound, with snow-capped peaks of the Olympic Mountains rising from the peninsula across the water (at least on clear days).
Of course, the sculptures themselves also fantastic—Alexander Calder's striking Eagle may become as ubiquitous as the Space Needle in the city's skyline, and the park's less-iconic pieces come from noted artists like Ellsworth Kelly and Louise Bourgeois. With free admission, ample seating on public benches and chairs, and an easy walk from downtown's many hotels and vacation rentals, there's no better spot to soak up a sunny Seattle day.
Originally published on The Huffington Post / Featured image courtesy of Dan Merino
Readers Rating

No Rating Yet!
---